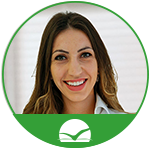 Jelena Pejanović
Computer Science teacher Jelena Pejanović was born on 18 April 1994 in Vlasenica. She earned her bachelor's and master's degree in information technology from Singidunum University in Belgrade. The title of her thesis was "Developing an App for Finding a Lost Mobile Phone". During her master's studies, she placed special focus on machine learning that contributes to digital marketing. At university, she also volunteered as an au pair. She is interested in writing scientific papers on machine learning and its application in different fields of science and culture.
Her goal is for the students to develop an interest in computer science and realise the importance of information literacy in the digital age. In addition, Jelena places special focus on the students' online safety and the protection of personal data on social media.
In her spare time, she likes to be with her family and friends, write poetry, read books, and develop her culinary skills.