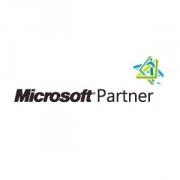 Microsoft
Our commitment to provide high-quality education is firmly upheld through memberships and partnerships with recognized international organizations and the world's most prestigious IT companies and institutions.
In 2006, after several years of successful partnership with Microsoft, we were awarded "Microsoft Gold Certified Partner" status, which validated the highest level of our competence and expertise in working with Microsoft technologies, and established even closer business relationships with Microsoft Corporation.
Microsoft Gold Certified Partner program provides our users with the latest MS technologies, complete technical support and data, along with a wide array of MS software, beta versions and other advantages.
Microsoft Certified Partner Program is intended for IT companies who offer a wide selection of Microsoft-based services and solutions (consulting, development, maintenance, support, training, software packages, hosting, etc.). Being a part of this program is a valid proof of skills and technical knowledge necessary for the application of Microsoft-based solutions. It is also the recognition of Link Group's determination to be in step with the latest technologies.
mspartner.microsoft.com