School traditions at Savremena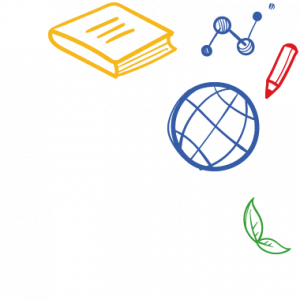 What makes Savremena truly different?
Savremena Gimnazija provides students with top-quality education and a base for further academic and professional development; it is also the perfect gateway to universities offering courses in humanities, natural and technical sciences in the country and abroad.
Along with a curriculum approved by the Ministry of Education, Science and Technological Development of the Republic of Serbia and accredited by the renowned University of Cambridge, Savremena fosters an interdisciplinary approach to teaching.
In addition to combining a traditional and modern approach, Savremena Gimnazija offers a plethora of extracurricular activities which have become school traditions over time. Thanks to these activities, which, among others, include Savremenijada, charity events, raising environmental awareness, and outdoor lessons, Savremena fully lives up to its motto – truly different.
Savremenijada – an interdisciplinary and entertaining approach to teaching
Savremenijada is a creative and interesting competition for students of Savremena Gimnazija. It is the ideal blend of learning and entertainment embedded in an interdisciplinary approach that allows students to examine events and phenomena in a truly different manner. Savremenijada takes place at the end of the term and generates huge interest among the students of Savremena, who represent their classes in teams.
An interesting competition like Savremenijada highlights socialising and fostering a competitive spirit, as well as learning in an innovative manner by using modern technology and an innovative approach. This allows students to develop their 3D drawing skills, answer geography and history questions on their iPads, make different shapes with Kinetic Sand, and use apps such as Tangram, Puzzle Catcher, Riddle Stones, Brain It On.
Charity events – students' gestures that mean a lot
Another tradition at Savremena refers to humanitarian campaigns and student solidarity with vulnerable segments of society, e.g. cooperation with children's homes or the elderly. As a school that promotes certain values, Savremena strives to develop empathy and initiate affirmative action among its students.
Numerous projects aimed at promoting said values – charity events for children in drop-in centres and children's homes, or events in geriatric centres – are an excellent example of how Savremena Gimnazija raises awareness of the importance to help vulnerable members of your community. Selfless gestures of Savremena's students have long been part of school traditions, and the list of institutions we're helping is growing year after year.
Ecology – a set of sustainable values fostered by Savremena
Since its founding, Savremena Gimnazija, an eco-school, has worked on raising environmental awareness of its students and participated in events enabling wider student engagement: cleaning the environment, surveying citizens about environmental problems, informing the public about various issues – protected animal and plant species and facilities, managing energy-generating products, the advantages of selective waste collection, etc.
"Interesting Encounters" at Savremena – students and celebrities
"Interesting Encounters" is another school tradition loved by Savremena's students. The activity includes visits from famous people from the world of art, culture and sport, who discuss their professions with the students. From promising young actors and their famous older colleagues, to well-known musicians and singers, Savremena's secondary students have the opportunity to learn about popular callings and hear numerous celebrity anecdotes.
Outdoor lessons – an additional reason why Savremena is different from others
In addition to quality extracurricular activities, Savremenijada and humanitarian and environmental campaigns, Savremena Gimnazija provides students with another type of educational activities – outdoor lessons.
As part of outdoor lessons, the students have visited many cultural, historical and archaeological sites (Smederevo Tower, Viminacium), monasteries, interesting geographical places (Resava Cave, Lazar's Canyon), and other sites around the country.
The interdisciplinary approach to outdoor lessons is an innovative method allowing Savremena's students to learn more about curricular subjects while visiting interesting destinations.
School band – "Savremenovizija" and international performances by the music club
The performances of Savremena's band have made a big impression in numerous events in the country and throughout the region. The New Year's concert "Savremenovizija" was a great opportunity for the audience to enjoy local and foreign ballads and rock tunes; it showed how much progress Savremena's students made in developing their musical identity.
In addition to performances at the LINK2job employment fair, Future Park and charity events, members of the Performing Arts Club, which includes the school band, took part in the STAGE International Youth Theater Festival in Cuj, Romania.
Getting to know higher education institutions – preparation for university
As the most modern Cambridge school in the region, which places great focus on the students' further academic development, Savremena Gimnazija frequently welcomes higher education institutions and faculties from the country and abroad with the aim of preparing students for their next academic step.
In addition, Savremena's students visit faculties around the country, take part in discussions with experienced lecturers, and learn about the curricula of their potential universities.
Visits to cultural institutions – museums, cinemas and theatres
Savremena's extracurricular programme entails numerous visits to cultural institutions (National Museum, Historical Museum of Serbia, Serbian Academy of Sciences and Arts), theatres ( National Theatre, Zvezdara Theatre, Madlenianum, Slavija Theatre) and cinemas.
Through an interdisciplinary approach and discussions about popular local and international films, plays written by famous local and international writers, and interesting exhibitions, the students enjoy an interactive learning experience and extracurricular activities designed to further enhance their skills and knowledge.
Science outside the classroom – visits to festivals and interactive lectures
Science at Savremena does not end in the classroom; it spreads to numerous festivals (Science Festival, Health Festival, etc.) and interesting, interactive lectures held by renowned experts in their respective fields. This allows Savremena's secondary students to expand their knowledge of science and visit different science exhibitions.