OKenglish: Additional online English courses - free for Savremena's students

Since both Savremena Gimnazija and OKenglish belong to LINK group's educational framework, our students are able to take a diagnostic test and receive a free English course accordingly, in order to continue developing their language skills and achieve the desired level of competence.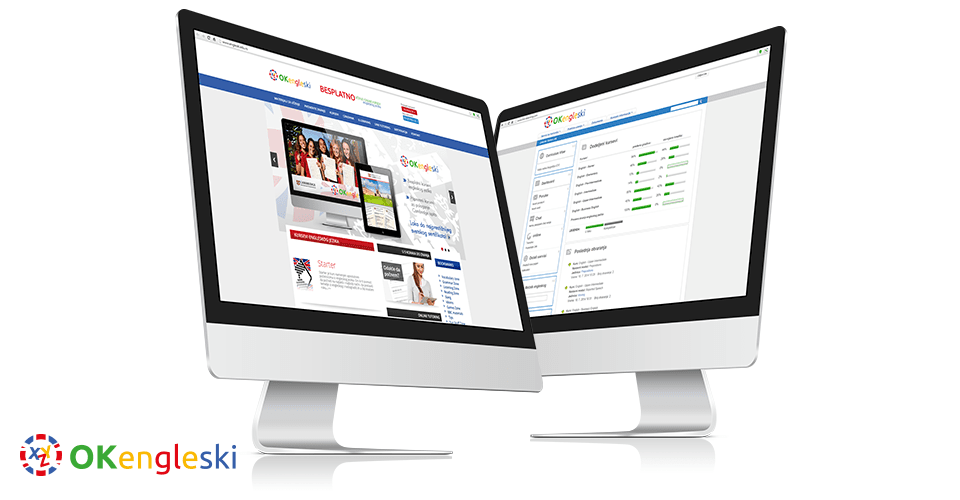 What is OKenglish?
OKenglish is a unique offer of courses for anyone who wants to learn English - from absolute beginners to those preparing for Cambridge certificate examinations, as well as everyone in-between:
STARTER
ELEMENTARY
PRE-INTERMEDIATE
INTERMEDIATE
UPPER-INTERMEDIATE
BUSINESS ENGLISH
CAMBRIDGE PREPARATORY COURSES
OKenglish offers both group and individual classes - online! The sessions, which are held on the OKenglish website, are designed in a way that lets students and teachers communicate, cover teaching materials, practice and solve problems live, over the Internet.
Communication is conducted via video, audio and text chats. Students are also provided with various web content. The technology applied is advanced, but quite easy to use, as well as safe and secure, and, as such, it is completely suitable for children.
Preparatory courses for Cambridge international examinations
In cooperation with the British Council - LINK group's partner in educating young people, we also provide preparatory courses for Cambridge ESOL exams – FCE and BEC. Come exam time, students will sit their FCE and BEC exams at the British Council.
However, until then, on the OKenglish website they can prepare themselves in the best possible way in order to obtain these prestigious certificates. Preparatory courses are completely in accordance with all levels of examination.