CAMBRIDGE INTERNATIONAL PROGRAMME


University of Cambridge accredited International School as a Cambridge International School EA034. The school implements Secondary 2 and A-levels curricula. This accreditation has been received as a result of meeting the strict criteria regarding expertise of the teaching staff, diverse teaching resources, facility requirements and safety measures.
SCANNED DOCUMENT

The Decision of the Ministry of Education, Science and Technological Development of the Republic of Serbia no. 022-05-00036 /2015-03, dated 14 March 2016, authorises Savremena to implement the Cambridge Secondary 2/IGCSE, Advanced-levels, A and AS Levels curricula.


In addition, Primary School Savremena is an accredited Cambridge Primary School, which means that it is authorised to implement the Cambridge International Programme for primary school students.
Incomparably modern Cambridge secondary school in Serbia
When it comes to being a modern Cambridge secondary school, International School is beyond compare, all thanks to our accreditation and innovative approach to education. While the National programme fosters traditional values and our students' mother tongue, the Cambridge programme exudes our school's international and multicultural spirit.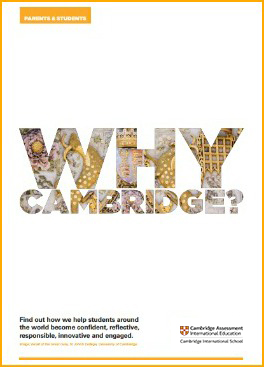 The curriculum, as determined by Cambridge International Examinations, was set to meet the highest educational standards. It was carefully designed to suit students at various knowledge levels and with various needs and capabilities.
Find out what makes the Cambridge Programme truly unique and why it is the right programme for you.
Eligibility for universities across the world
This mode of education enables students to attend two Cambridge programme levels (IGCSE and A-level) in four years, and acquire two international Cambridge diplomas (ICE and AICE), which will will open the doors to the world's most renowned universities and companies.
Students who opt for this programme will attend English-mediated lessons and improve their language skills to a level at which they can comfortably pursue higher education abroad.
We firmly believe that upon graduating from International School, with the knowledge they are set to acquire in the Cambridge programme, and internationally recognised diplomas as testaments to their education and competencies, our students will have no trouble enrolling into the university of their choice, whether it be in Serbia or abroad.
Take a look at what's behind Cambridge education.
Izvor: www.cie.org.uk/cambridge-for/parents-and-students/