Savremena Counselling Centre for Parents
Since its foundation, Savremena Gimnazija has established strategic partnerships and cooperation with the parents for the benefit of all its students, which is why it continuously provides parents with support, resources, materials, and advice so that their children won't face any difficulties during their formal education! That's why we present to you our Counselling Centre for Parents.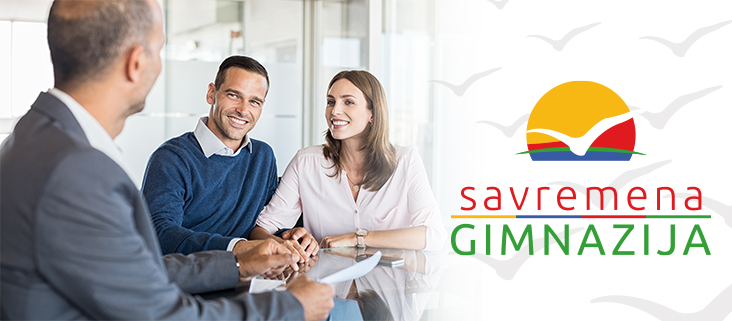 Within Savremena Gimnazija, there is a Counselling Centre for Parents at your disposal, which consists of expert psychologists, whom you can contact with all questions concerning your child or you as a parent. Thanks to the high standards of professional ethics, you can schedule a meeting with psychologists and pedagogues in the Counselling Centre for Parents, and present your problems, concerns, and requests, and our associates will help you overcome all obstacles with ease.
Our expert team
How can Counselling Centre for Parents help you?
We believe that you, as parents, face many challenges that come with your child's teenage years – whether it is about motivation to study, problems with academic performance, or social or family problems that may affect your child's academic or personal development in any way, our Savremena Counselling Centre is here to help you.
You can contact Counselling Centre for Parents at any time, at the following email address: savetovaliste@savremena-gimnazija.edu.rs, or in person at the school.