What do the teachers say about working at Savremena?

Here is what it's like to be a part of Savremena's team
Savremena has a young but highly educated team of teachers who possess relevant experience in education and speak multiple foreign languages. The teachers' positive impressions prove that working in these two schools is truly different, and with their assistance, the students can easily respond to any challenge and reach their full potential.
Owing to the high standards in work and behaviour, and the synergy of experience, innovation and knowledge which we foster at all times, Savremena's team includes teachers who grow on a daily basis. Unique lessons and the willingness to transfer knowledge to the students using contemporary teaching methods and technological innovation, makes them modern teachers for the 21st century.
Savremena Gimnazija is a creative and inspiring environment
The creative environment at Savremena Gimnazija inspires and provides a plethora of possibilities for personal and professional development. I was lucky to be working at Savremena Gimnazija in a situation where all schools are operating in difficult circumstances. The colleagues work together and the technology facilitates teaching children who are accustomed to the methods required during the pandemic.

Jovana Isevski, English and global perspectives teacher
Developing critical thinking skills – our shared mission
Through a modern approach, methodology and interdisciplinary lessons dealing with current topics, together with the students we explore, think critically, and foster true values.

Tijana Rajić, Civic Education teacher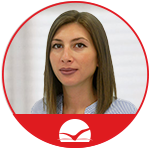 A blend of innovation and modern technology
Savremena represents an ideal blend of knowledge, skills, creativity and modern technology. It is a pleasure to be a part of such an innovative and different education system.
Sofija Kotur, French teacher
A never-ending source of talent
At Savremena, young people have the opportunity to develop all aspects of their personality in a highly creative fashion. Together with learning about the latest scientific developments, the children are encouraged to regularly display their altruism and help those in need.

Ana Marjanović, Religious Education teacher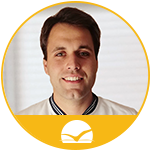 We use innovative teaching methods
As a PE teacher at Savremena Gimnazija, I work closely with the students, who like to cooperate and know the importance of physical health in this day and age. Together with other colleagues who teach PE, I use new and innovative methods and strive to raise the students' awareness regarding the importance of physical activity.

Mladen Stanković, PE teacher
Both theory and practical work matter
I am proud of the fact that, together with my colleagues, we are altering the perspective on education and making big changes with small steps. Res, non verba (Actions speak louder than words).

Natalija Stanković, Latin teacher
Why Savremena's teachers are truly different
The teachers at Savremena are experienced lecturers with a unique approach to each student. Thanks to the top-quality education obtained all around the world, and relevant experience in education, Savremena's teachers are able to inspire the students and prepare them for the educational challenges that lie ahead.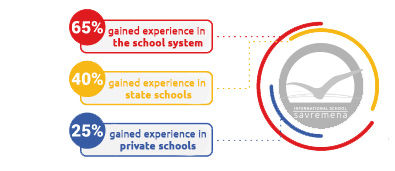 Savremena's learning environment, which encompasses the latest technological devices, educational apps, and interactive and multidisciplinary lessons, allows the teachers to dedicate themselves to each student individually so as to provide them with the best possible education.
Constant development and following global trends in their respective fields is an additional quality of Savremena's teachers. This allows the students to acquire applicable skills through a modern approach to teaching. Thanks to the teachers' dedication, the students can master the materials much more easily, which brings multiple benefits later on in their schooling.
A place for growth and development
Savremena cherishes not only its students, but its teachers, as well, which is why we constantly strive to provide them with the perfect environment for growth and development.
The fact that, after a hard day's work, the teachers leave the school fulfilled and happy with their workplace, provides the students with an incentive for even greater achievements.
The positive words of Savremena's teachers are proof that these are schools in which the teachers truly are the students' best friends.