PRINCIPAL'S WELCOME
Dear parents and students,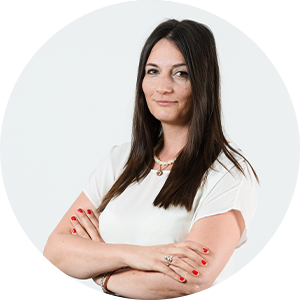 In accordance with the name of our school, which reflects our mission and vision, modern education is the most important and significant goal we strive for together. Uncompromising quality in the approach to the teaching and learning programme and the functional use of the most modern technologies show that we have not only caught up with modern societies around the world but are also ready to always go one step ahead.
Many years of experience and a large number of successful students and teachers have taught us to continuously nurture our modern approach to education thanks to the strategic partnership, successful communication, and cooperation of everyone in the educational process who keeps the school on strong and stable pillars – our students, their parents, and our teachers. We firmly believe that learning should be fun and motivating in a world where the value of education has increased. That is why we approach the concept of lifelong learning in a creative way, encouraging students to approach their academic and personal development responsibly and become active and engaged participants in the educational process.
Realising that the Serbian word "obraz" (cheek) is the root of the word "obrazovanje" (education), we strive to build character in our school and help our students become good, valuable, and honest people who, thanks to their social and emotional skills, establish friendly relationships and positive and affirmative ways of communication in our modern environment.
We will continue to set high goals and standards together and always move in the direction of reaching those goals, as well as fulfilling your ambitions and meeting your needs, while the priorities will always be the happiness of our students and their need to learn something new every day. We have the same task, and that is precisely why we continue to justify your trust in us by supporting all of our students on their path of academic, digital, personal, and socio-emotional development. Understanding the equal importance of all aspects of one's development, our daily goal becomes the care of the entire personality of the students, so that every day their competencies are better than yesterday, and the acquired self-confidence helps them secure a successful future.
I believe that with hard work and dedication, we will continue to help and encourage our students to never stop learning, to cherish true values, and to proudly step out into the world!
Tatjana Koluvija,
Acting Principal