PRINCIPAL'S WELCOME
Dear students,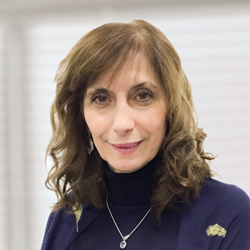 Dear parents,
I am deeply honoured and privileged to be at the helm of a school that has quickly become one of the biggest and most successful private secondary schools in Serbia. It is a great obligation, responsibility and professional challenge to implement the school's vision and mission by constantly enhancing instruction in accordance with the students' needs.
Top-quality education as the key to progress allows us to view the world around us, make the right decisions and use our opportunities in the best possible way.
By creating an atmosphere where the students set their own learning goals and follow their progress in a safe and healthy environment, we want to create a learning culture that generates new ideas and fosters the talents and traits of each student.
At Savremena, students learn by solving real-life problems and challenges through a dynamic approach that entails dedication, critical thinking, collaboration, team spirit, and the ability to presents one's achievements.
Together we will continue to create an environment where curricular and extracurricular activities encourage creative learning, the acquisition of functional knowledge, social skills, and a healthy lifestyle; to foster friendship, honesty, humaneness and tolerance, and improve our partnership.
Dear students,
Continue fulfilling your dreams through hard work and dedication. Each of you is a unique and beautiful person, so love yourself and follow your heart.
Milka Keser, Principal of Savremena Gimnazija