Amazon Echo and Samsung Gear VR
One of Savremena's most prominent characteristics is the Intelligent Classroom concept, which implies that the students use new technologies in class every day.
Since this modern school never fails to keep the pace with global innovations, at Savremena's Intelligent Classroom, its students, as well as the primary school students who visit the school on its Open Day, now have, in addition to all the existing gadgets, two brand new ones at their disposal, namely Amazon Echo and Samsung Gear VR.

The assistant with all the answers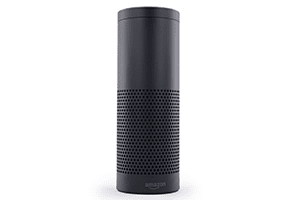 In the enhanced intelligent classroom, the students can get acquainted and learn with the Amazon Echo device, an innovative invention with a unique feature that sets it apart from other gadgets like tablets, smartphones and computers. The feature in question is its sophisticated voice recognition ability.
By giving voice commands to this special source of knowledge, the students can ask Amazon Echo whatever they want to know and get answers on natural phenomena, historical events and book content, as well as news and updates on current events around the world.
Subject matter visualisation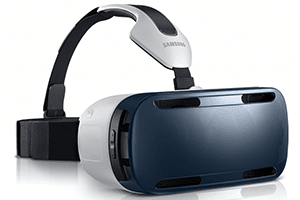 Savremena's students can also use the Samsung Gear VR to visualise the subject matter of a lesson in a single moment. This device which is similar to glasses provides a virtual reality experience, so the students can swiftly see and better understand the things they have learned in their classes.
Samsung Gear VR presents the learning materials in an entirely different, more exciting way, so the students can use the device to peek into the most remote parts of the world and into famous museums, or become a part of historical re-enactments.
Latest technology for modern and successful learning
Introducing new technologies into teaching and their constant upgrading play a very important role in advancing the quality of the entire educational process. Through becoming acquainted with the latest gadgets and using them on a daily basis, the students develop the spirit of exploration and adopt new knowledge quickly and easily as they enjoy interesting and creatively designed classes.