TECHNOLOGY IN USE

Savremena International School has adopted the latest trends in education as well as set some of its own. A prime example of that is our use of information technologies in classrooms. That is exactly what makes us a future-ready school.

For education to be considered modern, it not only needs to keep track of modern technological innovations but implement them as well, in an effort to make the learning process easier, more interesting and dynamic. In that respect, Savremena International School is a leader, not only in Serbia but in the whole region.
Intelligent Classroom – a patent of Savremena International School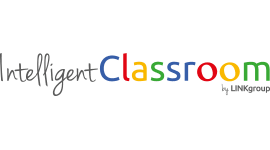 Learning has never been easier. Savremena International School's classrooms, inspired by Google's working space, are equipped with state-of-the-art teaching aids and are a prime example of LINK group and Savremena International School's Intelligent Classroom patent coming to life.
The iClass represents a true application of new technologies in education. It blends modernity with comfort and advanced technologies with the new kind of education fit for the 21st century. Every single element of the iClass was designed to make the learning process easier and more efficient.
Interactive whiteboards make for an interesting learning experience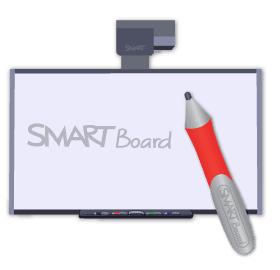 All classrooms at Savremena International School come equipped with interactive whiteboards, also known as smart whiteboards which enrich lessons by making them more dynamic, student-centered and interesting.
Interactive whiteboards support various kinds of multimedia file formats, the content of which can be highlighted, zoomed in on, emphasised using the reflector function and saved with the changes made to it or kept in its original form.
With the help of special pens and the touchscreen function you can write, draw and circle things on the whiteboards as well as rearrange displayed elements. Everything is especially designed to make our teaching as engaging and exciting as possible.
Using tablets as learning aids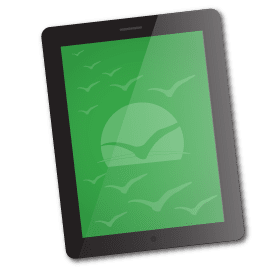 At Savremena International School, our students are given the opportunity to use the latest tablets and iPads as learning aids in addition to the Chromebooks with which we have equipped our learning environment.
With the help of these e-notebooks students can complete maths exercises, read the books prescribed by the curriculum, study history and geography through various applications, animations and video games.
That way, learning is no longer bound by spatial or temporal constraints as students can access learning platforms and various services from wherever they are and whenever they wish to learn something new no matter the time of day.
Learning through Google applications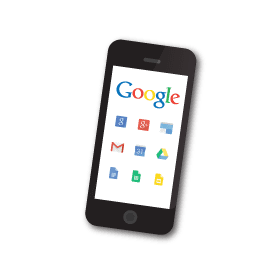 There is an ever-increasing amount of resources available to satisfy our thirst for knowledge and natural curiosity.
The only thing we have to do is use them. The Internet is quickly becoming the dominant mode of information exchange. Given it's prominence, when people hear the word Internet, they immediately think of Google and its services.
The learning process at Savremena International School is made even more exciting through the use of various Google apps, which, thanks to the tablets and laptops, are just a click away.
Everything from the Google Earth app for studying Geography to email and chat services, a calendar and a shared drive has solidified online learning as an essential part in the traditional mode of education.
E-diary for complete transparency
The marks and attained qualifications of each student are entered into the e-diary, which can be accessed by parents.
Parents have insight into the academic performance of their child and assume an active role in their child's education.
That way we have secured a high degree of transparency and improved everyday communication.
A revolution in education: eLearning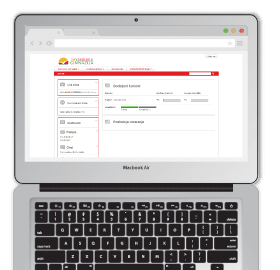 Along with attending traditional lessons, Savremena's students can use the distance learning platform for online learning.
They can attend additional courses on the unique online learning platform.
The platform enables them to access interactive materials as well as tests and attend chat consultations with teachers in order to complement what they have learned in traditional classes.
What's more, those services are available 24/7.
The eLearning service is one of the most significant shifts we have made towards using new technologies in education.
Drawing beyond borders with 3D printing pen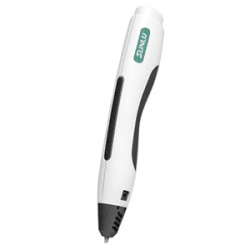 Savremena pushes the boundaries of education wherever it perceives them, so it is no wonder that its students have been among the early adopters of 3D pen, which lets one literally draw in the air, producing tangible objects.
Its creators see it as the most accessible route to 3D printing, and it is bound to make learning more interesting than ever, making it easier for the students to grasp the concepts from their lessons and the space around them alike.
3D scanning for a digital reality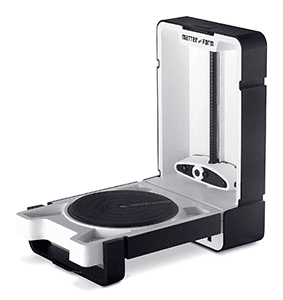 Another gadget readily available to Savremena's students is 3D scanner, which collects 3D data efficiently and quickly, producing a digital model.
It sounds like SF, but it's not; these days, with a 3D scanner, it takes only a few minutes to make a digital model. These scanners are automated, and way more accurate and faster than others, yielding superior results.
3D printer takes the concept of printing to a new level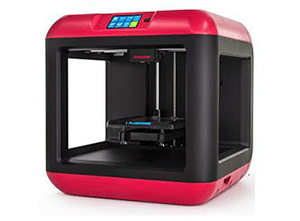 3D printers have fundamentally changed our understanding of what "printing" means, as they have made it possible to print almost anything: machine elements, human organs, toys, food…
Three-dimensional printing creates an object layer by layer, considerably transforming the manufacturing landscape in countries such as the USA. Savremena's students can both observe a 3D printer in action and use its products.
Interactive table gives a major boost to collaborative learning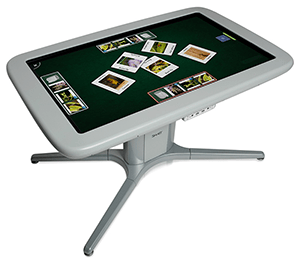 Touch-sensitive table (sensitive both to finger and interactive pen) was designed to facilitate engagement and cooperation. It can be used by one or more persons.
Teachers can use it to customise classroom activities; combined with a projector and a computer, it provides limitless opportunities for efficient and creative learning in groups, which is especially important in secondary education.
Modern education for the makers of tomorrow
Using technology to communicate with other students and teachers highlights the importance of communication and it develops a number of other competences as well. With each email written or tweet sent, a student actively participates in disseminating information and knowledge.
Moreover, students are the ones who get to decide how said knowledge is to be adopted or spread. By doing so, they allow technology to influence their decision-making and integrity.
Computer literacy is the literacy of the 21st century and by implementing modern technologies in its classrooms, Savremena International School takes great pride in educating the makers of tomorrow.