Matija Vojnović, a student of Savremena Gimnazija, plays for the Red Star junior water polo team, with which he won 1st place at the tournament in Sarajevo.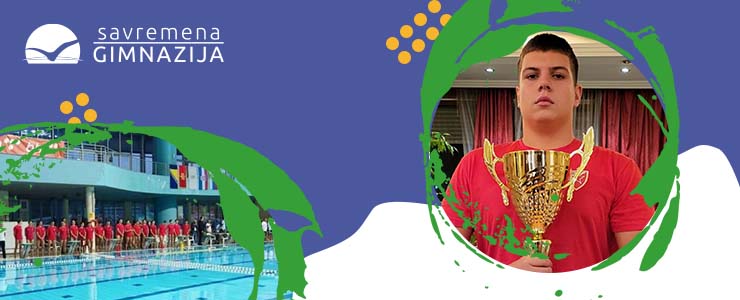 The traditional XII international water polo tournament "Sarajevo Champions Challenge 2022" was held on September 17 and 18 at the Otoka Olympic pool.
The following water polo clubs took part: Budva, Red Star, POŠK, as well as the BiH Water Polo National Team. With three victories, Red Star won the tournament.
This team also visited Ugljevik. The water polo players born in 2005 were welcomed by Milorad Jovičić, head of the Office of the Mayor of Ugljevik, who wished them welcome and great luck. As a former sportsman, Jovičić says that it is a great pleasure to see young people full of energy and the will to succeed, such as these sportsmen from Belgrade.
We congratulate Matija on his success so far and wish him many more successes in the future!