COOPERATION WITH THE PARENTS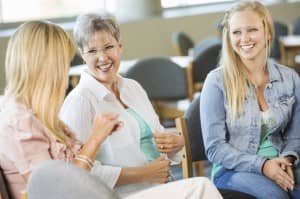 You expect more than parent-teacher conferences? You would like to know how well your child adopts the material and whether there is some truancy? You would like to follow your child's learning progress and direct them towards certain objectives together with us, from the start?
Our wishes match.
Parents are a part of this school's team, and therefore, you are always with us: in the classroom, on holidays, during tests and field trips alike. Throughout your child's schooling, you are continually in touch with Savremena's faculty and management. We make joint decisions about your child's educational future. However, we do not think that our role ends with education but rather it extends over the boundaries of the school environment and reaches your child's emotional, cultural and social well-being.
We have the same goal - that your child should become a successful, honest man, a person of integrity, whose qualities will ensure a well-deserved place among the generation's most successful ones. This is the very reason why our teachers, psychologists and counselors, as eminent professionals in their fields, pay undivided attention to the students' work and progress. Their door is always open to you!
In addition to regular consultations with our faculty, you can find all current information in a fast and easy way - electronically. The e-diary offers good insight into your child's grades, attendance and other specific information that you are interested in.
Your presence is very important to us, because we share the same goal – your child's happiness.