PRESIDENT OF THE COMPANY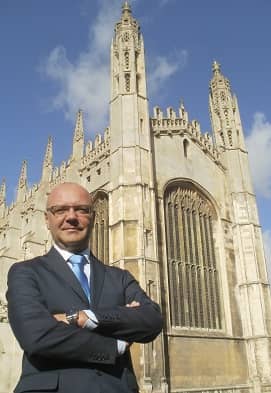 Dr. Valentin Kuleto is the founder, president and general manager of the international company LINK group (www.link-group.eu), which operates in several countries. LINK group is a regional leader in the fields of professional education, distance education and educational and business software.
Dr. Kuleto is the founder of Information Technology School (www.its.edu.rs), higher education institution dedicated to educating experts from the fields of programming and e-business. He is also the founder of two private high schools: Information Technology High School (ITHS) and Savremena International School.
He acquired an MA in the field of theoretical foundations of implementation of distance learning software platform, and a PhD in research of the problem of adaptable personalised distance learning model.
He has been the designer, originator and realisation project leader for several educational software solutions: the first Serbian software platform for distance learning — LINK Distance Learning System, higher education information system, University Information System, and Testing and Learning System.
Among numerous software solutions developed under his leadership, we might mention the Human Resources Information System - for managing human capital; Content Management System - for managing portals; comprehensive managerial information system for small and medium-sized companies — Business Information System (www.link-softsolutions.com).
He has published a number of papers at domestic and international conferences from the fields of e-business, design, and application of education software and distance learning.
He has managed and successfully completed a large number of enterprise-level software projects, internet-based business projects, as well as projects concerned with implementation of software solutions in higher education institutions. Especially prominent is his idea of extensive use of e-marketing in education, unique in the region.
His work and dedication resulted in the first educational TV in the region - eduTV.
Dr. Kuleto's activities in higher and secondary education are directed primarily toward the affirmation of engineering as a far-reaching intellectual impetus to the development of the economy and the society, and toward the continual improvement of the quality of teaching, research and development at the Information Technology School, as well as at LINK group in general.
To find out more about the interests and activities of Dr Kuleto, visit his professional blog at www.valentinkuleto.com.