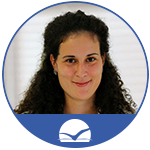 Barbara Rosandić
Biology teacher Barbara Rosandić earned her master's degree in biology from the Faculty of Biology in Belgrade, where she enrolled into the doctoral programme.
She strives to instil a love of science and research in her students.
In her spare time, Barbara practices mountain climbing, sings in a choir, and reads epic fantasy.