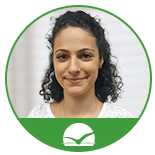 Tamara Rajinac
Music teacher in Savremena Gimnazija, Tamara Rajinac received her degree from the Faculty of Music in Belgrade, at the department of General music pedagogy. She completed her Master studies at the Department of Music theory, at which she explored different music styles. She gained experience in working with children and the young through her work in music schools and long-term commitment to choir.
As a music teacher in Savremena gimnazija, Tamara tries to help students develop love for music, to enable their knowledge of music culture to grow thanks to different teaching techniques and well-planned lessons, and to inspire them to engage in creative work.
Tamara likes to spend her free time outdoors, in the company of friends or travelling.