The Duke of Edinburgh's International Award – the world's leading youth achievement award

The Duke of Edinburgh's International Award (DofE) is one of the most prestigious youth achievement awards. By providing numerous opportunities for acquiring new skills, physical activity, socially responsible work and adventurous journeys, the award is instrumental in preparing young people for life both in and outside the classroom.

The international character of the award allows the participants to have globally recognised achievements. International School Savremena enables its students to participate in The Duke of Edinburgh's International Award programmes and acquire valuable and internationally recognised skills and experiences.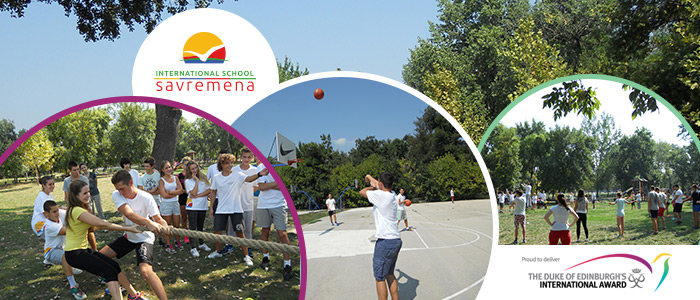 Throughout its 60-year-long history, the award, available to 14-24 year olds, has attracted 1.1 million participants from 140 countries around the world.
| Age | Participants | Countries | Tradition |
| --- | --- | --- | --- |
| 14-24 | 1.1 million | 140 | 60 years |
A personal challenge – not a competition
The Duke of Edinburgh's International Award inspires young people to challenge themselves by constantly monitoring and evaluating their achievements. The students are encouraged to create a unique activity programme, set goals and challenges and win one of the awards.
This award is a personal challenge, not a competition against others.
Since its launch, the award has inspired millions of young people to transform their lives. Through non formal education and learning, it plays a critical role in a young person's personal development; an opportunity now available to the Savremena's students.
Learn more about the programme at www.intaward.org.
How to obtain the Duke of Edinburgh's International Award?
The award comprises 3 levels (Bronze, Silver and Gold) and 4 sections. Participants complete all four sections at each level in order to achieve their award. At the Gold level, the participants participate in a project abroad.
Age-based levels
Bronze – for those over 14 years old (6 months minimum)

Silver – for those over 15 years old (12 months minimum)

Gold – for those over 16 years old (18 months minimum)
Activities
Voluntary Service – By volunteering in their community, the participants contribute to its development and display a sense of social responsibility.
Physical Recreation – The participants are encouraged to enhance their physical skills and fitness by adopting a healthy lifestyle.
Skills – The participants are enabled to develop their talents, acquire new skills, broaden their horizons and increase their confidence, thus improving their employability.
Adventurous Journey – The participants discover their sense of adventure and develop a deeper understanding of the environment.
Residential Project (Gold award only) – The participants gain new experiences by working on important projects abroad. The project enables them to meet new people and explore life in an unfamiliar environment.
A community of young people sharing the same values
The participants in this leading international award are not competitors, but colleagues sharing the same values:
personal development
social responsibility and activism
openness
a sense of adventure
altruism
Through their actions, the participants don't just win awards – they prepare for life after the classroom; a life in which they will be leaders.
The Duke of Edinburgh's International Award for the students International School Savremena
International School Savremena has enabled its students to participate in the Duke of Edinburgh's International Award programme.
Owing to the unique international curriculum, our students have the opportunity to gain valuable international experience, acquire contemporary skills, contribute to the environment through important projects, and receive global recognition for their efforts.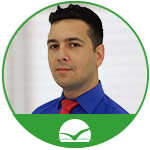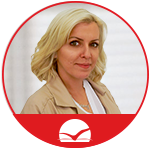 International School Savremena's DofE coordinators are Vladimir Milošević and Tatjana Vilček. For all the information about this programme, write to us at dofe@savremena.org.uk.
Make a difference!