What kind of students does the IB programme create?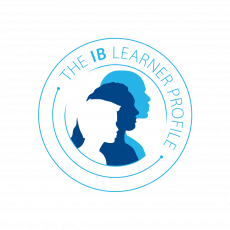 Through a quality and comprehensive educational offer within its IB Diploma programme, International School seeks to help our students realise their full potential, recognise and develop their talents, and grow into compassionate, socially responsible and mindful individuals who strive for progress, success, and fulfilment of both individual and collective goals.
What traits does the IB Diploma programme at International School develop in students?
School is the place of the most intensive children's development, and the foundation for the adequate personality development. The IB Diploma programme implemented at International School is designed to encourage the comprehensive development of young people, and prepare them for the role of future academic citizens.
IB student profile
Given the profile of students who attend the IB Diploma programme, we present a list of qualities we seek to develop and encourage in them:
Curiosity – Characterises people who ask questions in order to learn something new, but also question answers they've been given and their validity. International School encourages students to be examiners and enthusiastic researchers who possess motivation to continuously learn and improve.
Knowledge – People with achievement motivation strive to be fully intellectually engaged, which is a value that International School wants our students to adopt. Given that they actively learn in interdisciplinary classes and project activities, our students develop a unique set of skills that involve reflexive thinking and critical approach to problem solving, both locally and globally.
Contemplation – Thinking "outside the box" is a metaphor for the skill of critical and creative thinking that we actively encourage and develop through creative instruction, analytical thinking and seeking different solutions to a problem. By educating reflective and creative thinkers, we prepare our students to become global citizens.
Communication skills – Whether in French, English, Spanish, German or Serbian – we all speak clearly and respectfully. International School continuously teaches its students to express themselves as well as possible, to improve their communication style, and to be active listeners. Communication is a two-way street, and good communication requires both good speakers and good listeners, which is something International School seeks to develop in our students in each class.
Consistency – Being a good student of International School means nurturing one's morality both in one's everyday life, and academic career. By respecting, emphasising and implementing ethical principles in our teaching practice, we help develop our students' virtues and moral qualities, such as dignity, sense of justice, integrity, honesty and taking responsibility for one's actions, which are among the most important effects of the educational process, and primary tasks of school as an institution with social responsibility.
Breadth of view – By engaging in discussions on various global issues, our students are encouraged to respect the ethnicity, culture, tradition, history, as well as opinions, beliefs and attitudes of others. Through a holistic approach, students develop international awareness, multiculturalism and a breadth of view of the world around them.
Empathy – One of the main tasks of school, as well as the effects of education is to educate conscientious, compassionate and noble people who will improve the world we live in through their actions, making it more egalitarian and compassionate. By participating in humanitarian actions and helping others, our students demonstrate empathy and responsibility toward people in need. International School has successfully achieved that goal year after year – our students are youth that the whole society can be proud of.
Willingness to take risks – There is no development without leaving one's comfort zone. Encouraging students to take risks in intellectual endeavours and test new solutions helps them to grow into fearless researchers who do not agree to the "status quo", but bravely push the boundaries, achieve progress and pursue success.
Balance – International School students know that the path to success is not an easy one, which is why they develop a balanced and healthy approach to the challenges and obstacles they face in life. They know that well-being is impossible without a balance between the physical, psychological and emotional aspect of one's personality, as well as many other factors that affect our lives, and that it is crucial to successfully maintain a balance, and keep one's peace and stability regardless of external disturbances.
Reflection – International School students are empowered to think critically about their aspirations, development and achievement, and adjust their academic path accordingly. Reflecting on one's own opinions, cognitive processes and conclusions is necessary for people who want to make science, art or any other field that requires devising original ideas their occupation, and students who choose the IB Diploma programme are certainly characterised by a high achievement motivation.